Certificate of credit excellence
What is a Certificate of Creditworthiness?
Certificate of Creditworthiness of the international credit rating company CompanyWall , which has the largest business database of entities in Southeast Europe , thanks to which it has tens of thousands of clients who have met the conditions and earned this prestigious confirmation of successful and safe business.
CompanyWall has a long tradition of awarding certificates of prudential excellence and we operate in all markets of Southeast Europe (Serbia, Slovenia, Croatia, Montenegro and Bosnia and Croatia) . We certify all business entities that have met the necessary requirements, while thousands of satisfied customers confirm our leadership position.
CompanyWall Certificate of Excellence is an official recognition of the company's consistent and safe operation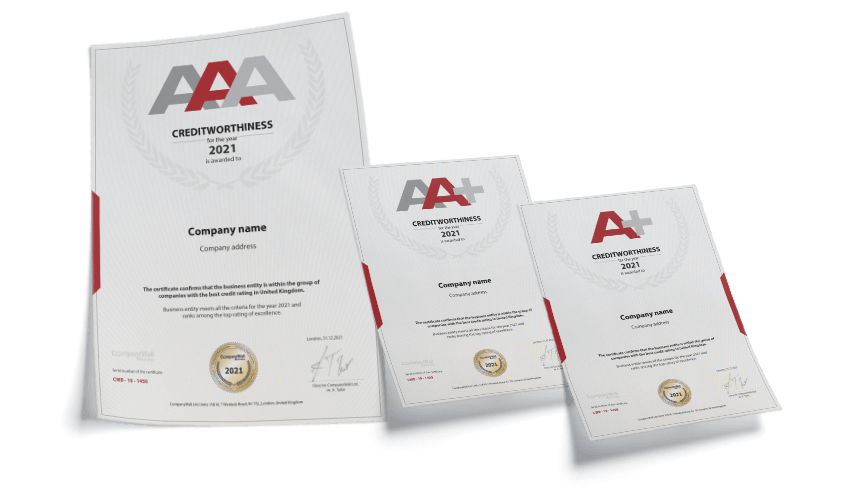 Certificate of Creditworthiness - a mirror of success!
Certificate of Excellence is an official recognition of stable and secure business. Market research shows that holders of CompanyWall business certificates operate more stably, progressively achieve sustainable success and recognize each other nationally and internationally. Certified companies form a business network of the most successful in the UK, and do business side by side with competitors from Central European countries.
With the services of a credit rating agency CompanyWall business you no longer have to sort general data from APR yourself , they are now available after just a few clicks and customers get them processed and ready to use. With a certificate of creditworthiness excellence , additional searches of the company are no longer necessary, as the certificate itself is a valid reference to the holder's top business.
Thanks to a proven methodology based on which we determine credit ratings and perform certification, our clients can rely on data at any time we process for them.
While most credit rating agencies in the country certify firms based on generally available parameters (e.g. a firm has been operating for more than a year without debt), CompanyWall business technology allows precise determination of credit ratings with complete abolition of arbitrary ratings.
In assigning an accurate rating to our clients, we are guided by criteria such as the time period that the entity spent in the blockade, tax and other debts, main and secondary activities and liquidity, the ratio of income in the public and private sector, and many others. We have set the criteria following the proven methods of the largest credit rating agencies, and our clients receive a precise rating and financial report that they can rely on. This report is a perfect portfolio that can be used in all business opportunities .
Importance of certification for the economic structure in the UK
The independent international credit rating agency CompanyWall plays a significant role in establishing a stable and objective financial data architecture in Serbia. The popularity of credit rating is based on simplicity - representing a multitude of processed data with a single symbol.
Certification and Credit Reports contribute to the development of the country's financial market and are important for easier orientation and determination of more precise financial situation in the country. . They also help investors to have a more objective view of both stable and insecure foreign economic structures in the country.
Businesses, but also state institutions, are increasingly relying on data, credit ratings and certification performed for them by CompanyWall , and the importance of our credit rating agency has increased with the advent of a large number of credit derivatives and other financial products that depend on the financial capacity of the partner and the probability of default.
CompanyWall methodology
Each analytical category within the methodology is based on the documentation prepared by financial experts, in order to finally reach an adequate credit rating class .
Although the financial data collected depends to a large extent on the level at which the client cooperates with the rating agency, the methodology involves a broad process to ensure a comprehensive analysis.
CompanyWall "Know-how" is an authorized intellectual property right of CompanyWall .
The
CompanyWall Methodology briefly consists of:
Static rating based on performance and liquidity ratios from the annual report.
Dynamic score , which is a variable value modified by variables such as:
The time period the subject spent in the block
Number and outcome of litigation in which the entity is a party
Tax and other debts
Main and secondary activity
Liquidity
Public-Private Revenue Ratio
Methodology on the basis of which the credit rating is calculated is determined by the rating commission consisting of experts from relevant economic fields
Plaque Crystal - Gold Credit Excellence
Our "Crystal Plaque" is a recognizable and prestigious symbol of the success and reliability of a company in the business world. This internationally recognized brand of "golden creditworthiness excellence" adorns only 3.6% of companies that have managed to achieve and, which is much more difficult - maintain the highest credit ratings based on the achieved results in the last three years. The plaque is made of the highest quality crystal, it has perfect engraving, aesthetics and design.
Regional Financial Advisor on our portal provides a wide range of information on tens of thousands of businesses across countries of Southeast Europe in Serbia, Croatia, Slovenia, Montenegro and Bosnia and Herzegovina. Clear and reliable processed financial data such as information on blockades, real estate owned by companies, the ownership structure of your associates and clients, court proceedings, ownership structures and much more are now just a click away from you. Extending cooperation to neighboring countries and information on the operations of companies from the region have never been closer. With our smart data, you will establish a more efficient management system and thus detect and reduce potential risks, improve your business by using a reliable source of information and get to know current and potential associates, as well as the competition.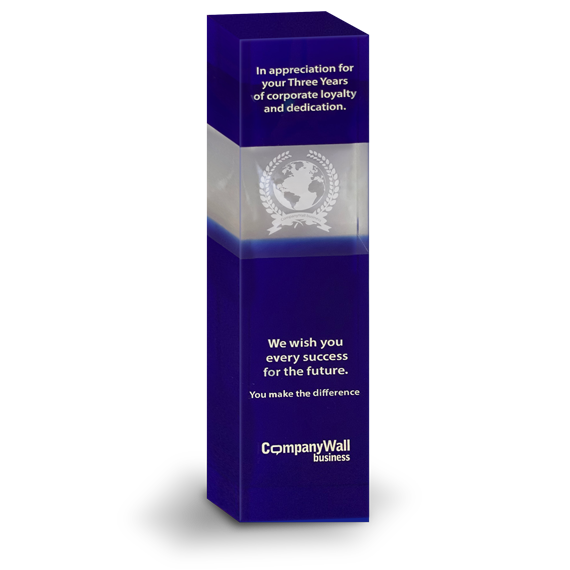 Companywall design
CompanyWall stamps - more than authentic visual identity
According to the rules established by the world's largest credit rating agencies, credit ratings of business entities are determined from the lowest - CCC to the highest rating - AAA. Credit rating agencies award certificates of creditworthiness excellence to companies that have achieved success embodied in grades from A + to AAA. However, many credit rating agencies do not fulfill the specific purpose of credit rating, and due to the non-original design, they do not achieve the effect of a recognizable visual identity on the market.
Distinctive CompanyWall graphics solutions stand out with a unique design that allows quick and easy recognition of a credible brand and a reliable credit rating agency. AAA, AA + and A + stamps are trademarks of our respective companies and are protected by the Intellectual Property Office. The original rating design allows for quick recognition and sets CompanyWall apart from other credit rating agencies. CompanyWall seals signify our visual identity and symbolize the long-term reliable operation of our home. With a competitive offer and authentic design, we have introduced new standards of financial analysis on the UK market.
CompanyWall and intellectual property rights
In the competent state and international institutions: the Intellectual Property Office and EUIPO (European Union Intellectual Property Office) - CompanyWall has protected its features with intellectual property rights. Copyright on the CompanyWall seal protects our trademark from unauthorized use.
By protecting our graphics and intellectual property on the AAA, AA + and A + stamps we use for certification, we have not only protected the authentic design but much more than that. Original aesthetics is just a means to easily recognize the proven service and the most reliable assistant of the UK companies - CompanyWall .
Click on the links below to view CompanyWall's trademarks:
EUIPO
Intellectual Property Office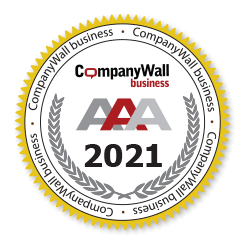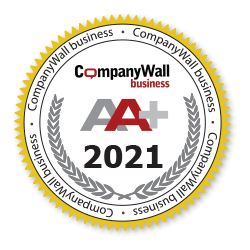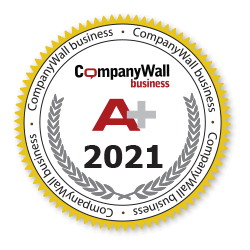 CompanyWall satisfied customers
Only companies that meet high standards of business ethics and have proven to be a reliable business partner that deserves attention and trust over a long period of time, and some of them are leaders of the UK business environment.
CompanyWall business awards a certificate of creditworthiness to businesses that have been rated AAA, AA + and A +.

Extremely strong ability to meet financial obligations

Very high ability to meet financial obligations

High ability to fulfill financial obligations
Certificate of creditworthiness and in-house business
At the individual-consumer level, CompanyWall business is a source of exceptional business information that provides customers with the best solutions to meet the demands of the modern market. The most important service that CompanyWall business provides is the certification of the most successful companies. Credit reports are of great help to all our clients for a quick and reliable decision on concluding partnerships, but the certification of the best business entities raises modern business to a higher level.
Certificate of Excellence holders are at the very top of the domestic economy and stand side by side with the most successful international companies.
Certificate of Creditworthiness Excellence opens the door to break into different markets and makes it easier to communicate with potential customers. By doing so, certified companies gain credible recognition of responsibility and perseverance.
In the international market, the certificate of creditworthiness excellence is an integral part of modern business, and certification incredible credit rating agencies such as CompanyWall is the most important reference for successful work.
Certified companies gain an advantage and reputation when choosing a partner over other companies.